Costa Fascinosa - Italy, Spain, Morocco, Canary Islands & Brazil
Savona, Barcelona, Casablanca, St. Cruz de Tenerife, Recife, Maceio, Salvador de Bahia & Rio de Janeiro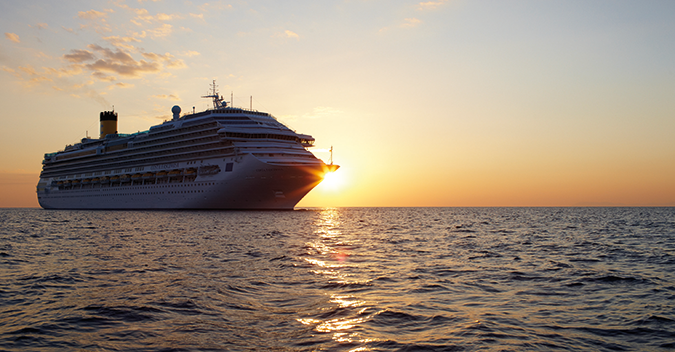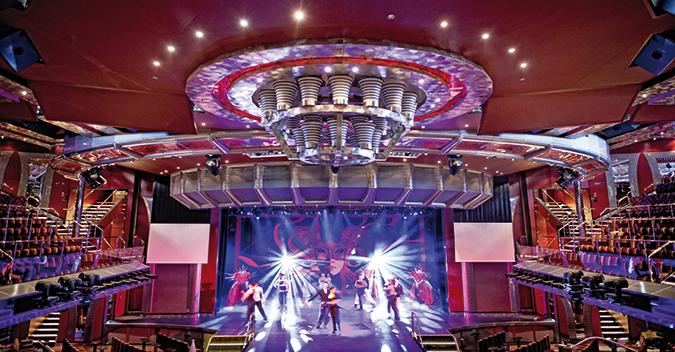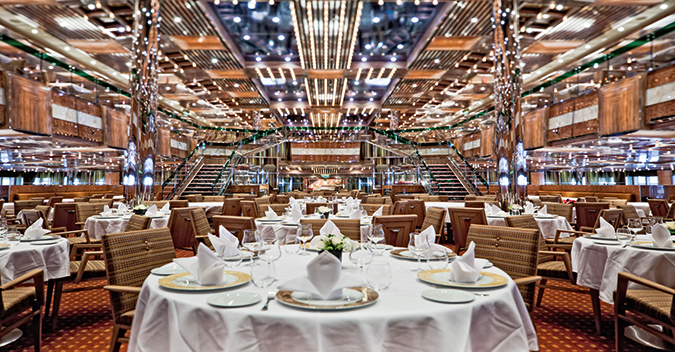 Highlights
Costa Fascinosa is definitely the most glamorous ship in the fleet.
Travelling on Costa Fascinosa you'll be surrounded by cinema legends from Luchino Visconti to David Lynch and their most famous creations.
Costa Fascinosa's elegant and sophisticated furnishings and décor are made from the most prized, refined materials, to welcome guests in their cabins and suites in an ambience of unbridled luxury relaxation.
Costa Fascinosa offers its guests state-of-theart facilities for conventions, groups, incentive events, and important meetings.
Sunday

Savona (Italy)

-

17:00
Monday

Barcelona (Spain)

13:00

18:00
Wednesday

Casablanca (Morocco)

08:00

23:00
Friday

St. Cruz de Tenerife
(Canary Isalnds)

08:30

17:00
Thursday

Recife (Brazil)

13:00

20:00
Friday

Maceio (Brazil)

07:00

13:00
Monday

Rio de Janeiro (Brazil)

08:00

-
STARTING PRICE

$868 or €789

DURATION

15 nights

DEPARTURE DATES

EMBARKATION PORTS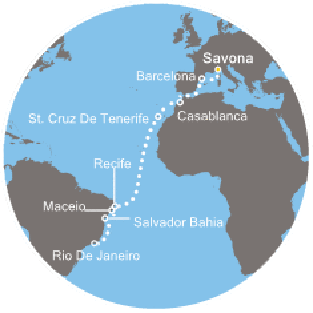 Send Your Request