Azamara Journey - Greek Isles to Italy Voyage
Greece, Turkey, Sicily & Italy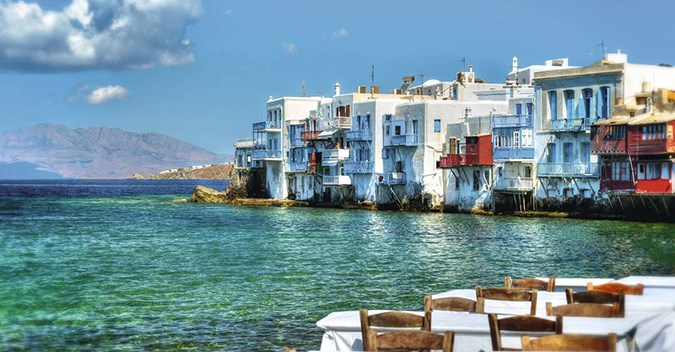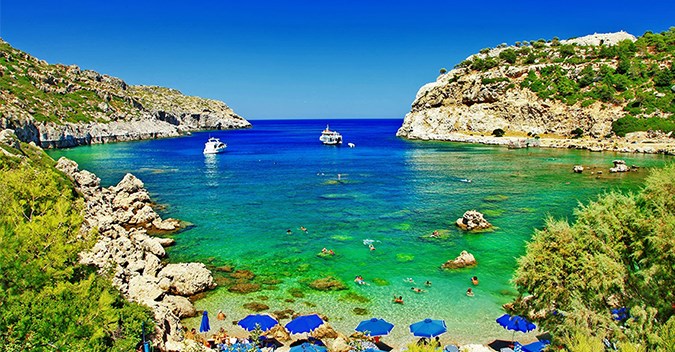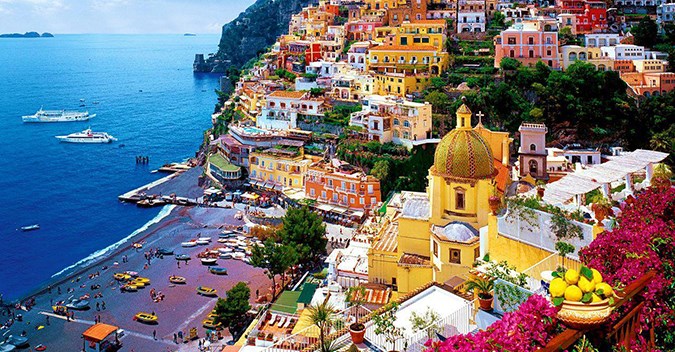 Highlights
Sail from Athens and immediately see why the Greeks chose blue and white for the flag. There are the bright blue shutters on the white houses of Mykonos, the humble seafront village that has become a magnet for models, magnates and Formula One drivers.
The blue Aegean Sea and the white sand beaches are striking as the sun sets in Rhodes. Blue and white is Greece.
As for the colors of Taormina? Cypress, the stone of the Greek Theater, red tile roofs and ochre walls, and Mt. Etna looks blue in the distance. There's a paint color named Amalfi, a beautiful deep turquoise. Add the green of the Mediterranean maquis, the hues of citrus and the white of the houses tumbling down the cliffs – the extraordinary colors of this voyage will stay with you forever.
Sunday

Piraeus (Athens, Greece)

-

23:00
Monday

Mykonos (Greece)

08:00

18:00
Wednesday

Rhodes (Lindos, Greece)

08:30

21:00
Thursday

Santorini (Greece)

08:00

22:00
Saturday

Giardini Naxos (Taormina),
Sicily, Italy

08:00

18:00
Sunday

Amalfi (Italy)

08:00

18:00
STARTING PRICE

$4599

DURATION

8 nights

DEPARTURE DATES

EMBARKATION PORTS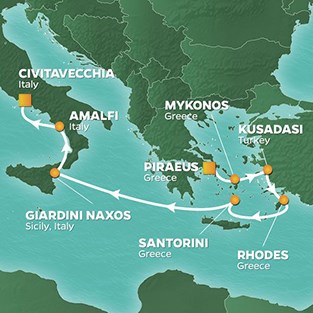 Send Your Request